Full Screen Home Page with Three Column Inner Pages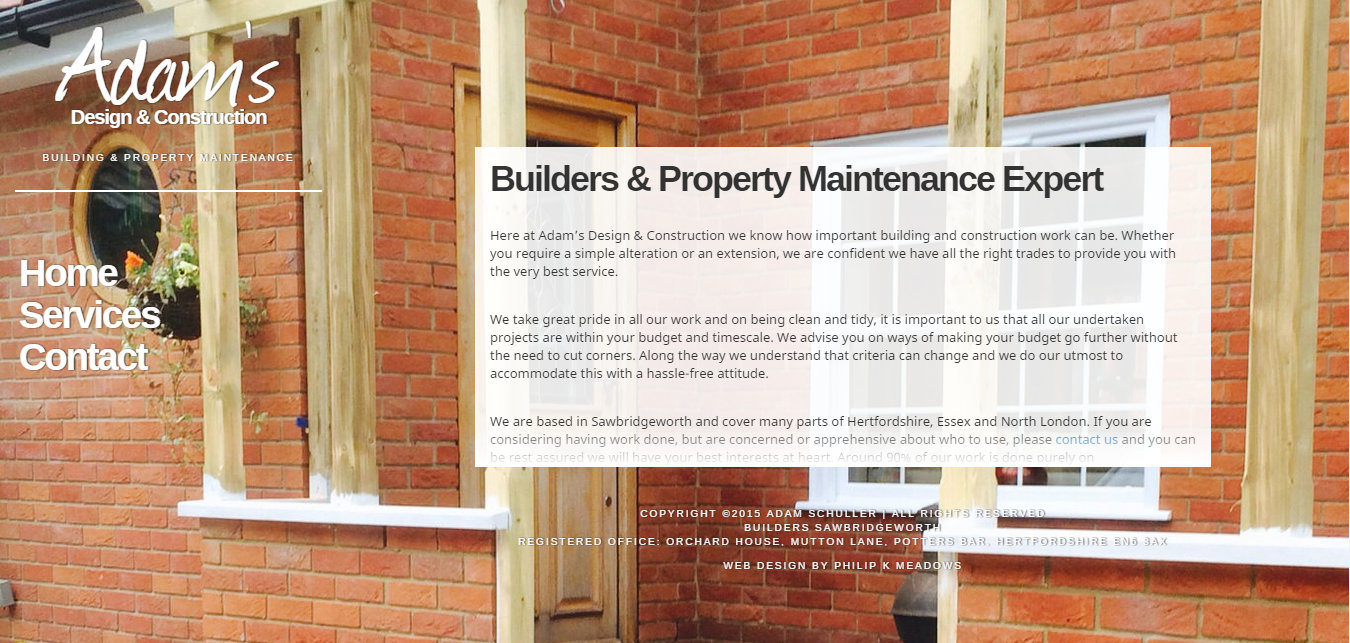 Adam Schuller is a talented builder and landscaper, he needed a website to reflect this.
I built a design with a large image background for the home page, which is quite trendy these days, and decided on an unusual three column layout on the inner pages for something a little different.
As per most of my websites, Adam's site is built in WordPress to give him full control of the content, the theme being totally bespoke and hand-scripted.
The site also uses my original WordPress plugin for SEO geographic landing pages to help boost his search engine presence.
Check it out! adamsdc.co.uk