Elegant, Sophisticated Big Image Background Website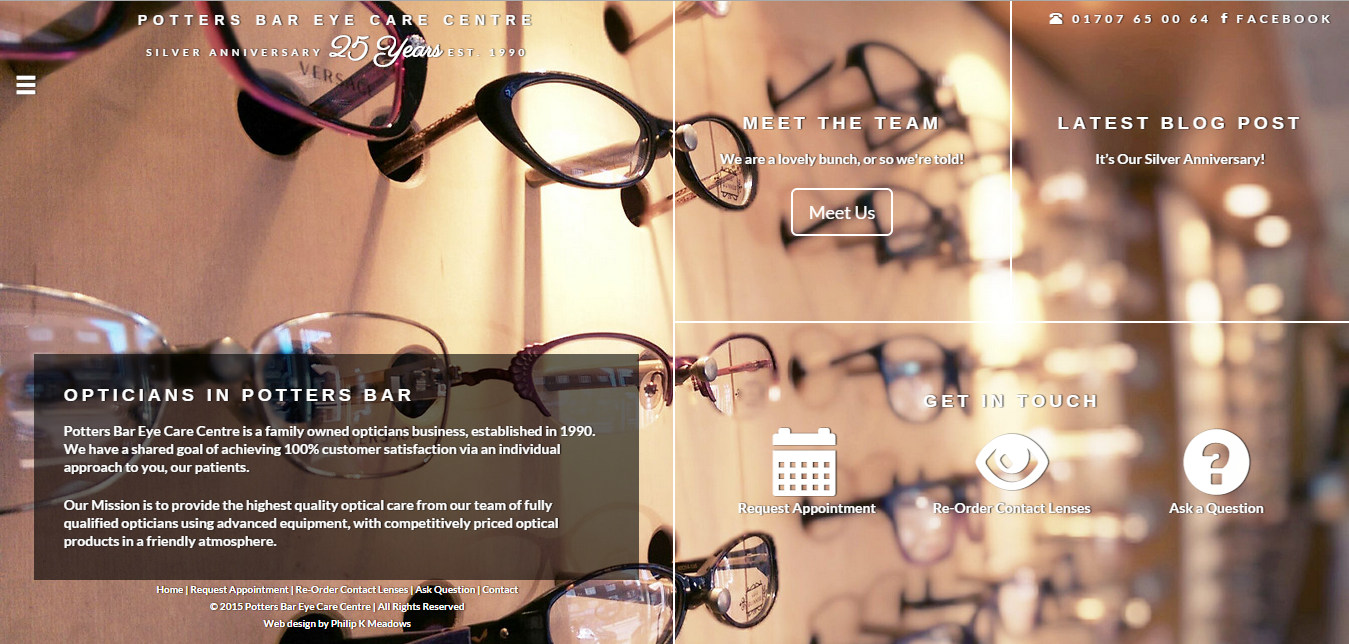 The wonderful team of ladies at Potters Bar Eye Care Centre have been clients of mine for a number of years now.
We decided that the original design I had built for them was starting to look dated and needed bringing up to date.
The result is this new design built on WordPress using a bespoke theme I crafted by hand, incorporating some nifty animations powered by CSS and jQuery.
Have a look and let me know your thoughts!